Monitor Your Family's Last Seen Activity
The most reliable family tracker app for messaging apps with instant notifications
Last Seen
Last Seen is the best easy-to-use app for keeping track of your family's online activity. Developed with the entire family in mind, Last Seen notifies you when your children and other family members go online and offline on messengers and gives you valuable insights into their online activity.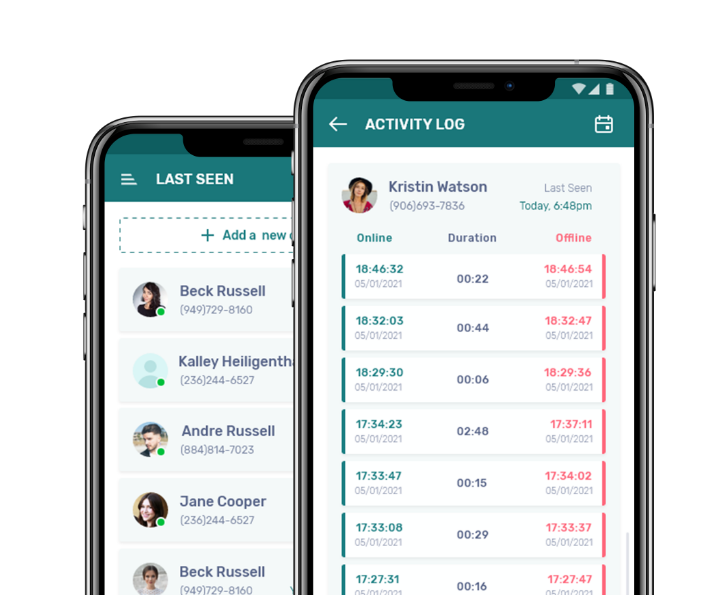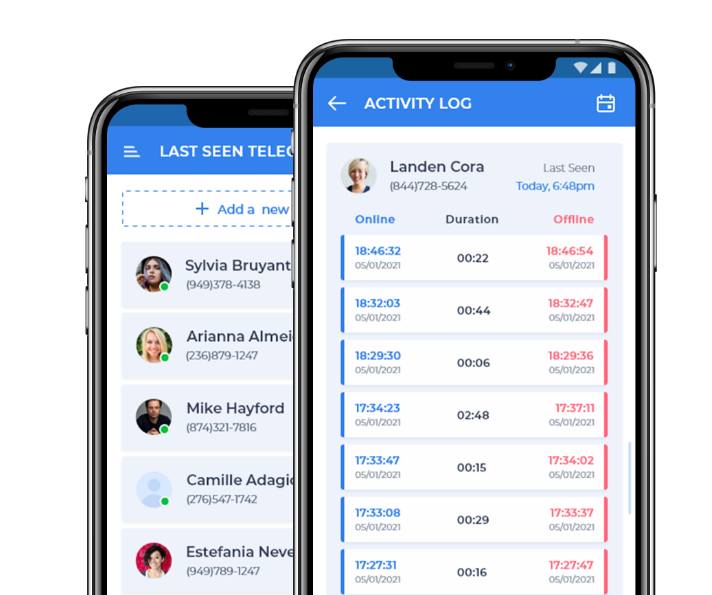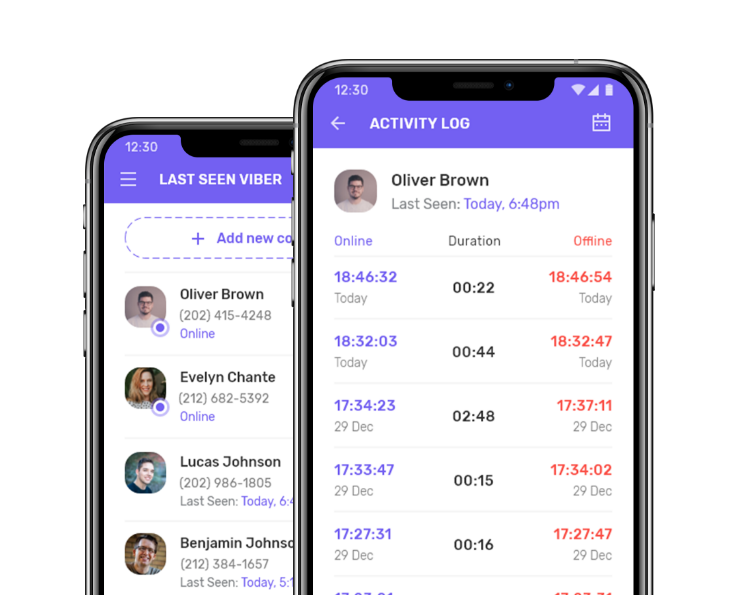 How Does It Work?
Last Seen is designed to let you see your family's activity effortlessly.
Get Notified Instantly
You can manage notifications, check your children's activity log with detailed statistics, and get an idea of how much time they spend online. Moreover, you can see if multiple contacts are online at the same time.
All Details in One Place
An online activity tracking feature is perfect for parents since it lets them keep track of their children night and day. With Last Seen, parents can receive detailed real-time reports on last seen status and monitor their kids' online usage whenever they need.
Why Choose Us
Main Features of Last Seen
Accurate
Showing online last seen time
Convenient
Monitoring multiple contacts simultaneously
Simple
Intuitive and easy-to-use interface
Notifications
Sending online and offline notifications
Reports
Displaying handy activity log
Free Trial *
Free trial period for 3 days
* There is no free trial available for the web version, but it's 30% cheaper.